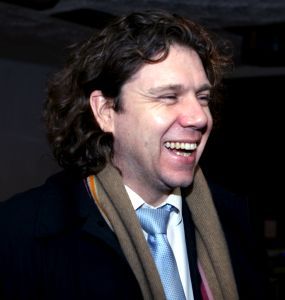 As reported in the local Waltham Forest Guardian, a Walthamstow Post Office is set to be saved after Liberal Democrat councillors secured funding to support local residents and businessmen committed to running and reopening the service.
The Orford Road branch was closed last year as part of Labour's devastating national closure programme, but will be resurrected after enterprising local residents approached the Liberal Democrats for Council support.
Local residents have now highlighted the contribution of Liberal Democrat leader John Macklin in securing the funding and leading the pressure on other senior councillors to back the residents' plans.
The reopening of the branch is the result of pressure from residents and comes  alongside a long-running local Lib Dem campai9gn against the closure of local Post Offices.
Cllr Macklin said:
"I was pleased to be approached by local residents asking for the Liberal Democrats help with these proposals for our local Post Office services.
"For many years the Lib Dems led the campaign against the Labour government's closure programme.  After the local closures were forced through against residents wishes we have used scrutiny meetings and council motions to raise awareness of ways in which we as a Council could assist enterprising resident groups who were prepared to take on the running of these important local services.
"Therefore I'm obviously delighted that we have managed to secure funding for the residents' post office plans.
"I have consistently said that my party is always to prepared to work with local people who approach us with practical ideas for greater community involvement in our local services and I hope this action sends a signal to residents that the Liberal Democrats intend to stick by that promise."
LIB DEMS SAVE OUR POST OFFICE CAMPAIGN – OUR RECORD OF ACTION
Lib dems hit out after local MP ignores calls to support resident campaign to save our local post offices http://walthamforestlibdems.mycouncillor.org.uk/2008/11/17/local-lib-dems-hit-out-at-gerard-over-post-office-snub/
Lib Dems highlight Labour hypocrisy over post office closures http://walthamforestlibdems.mycouncillor.org.uk/2008/11/17/labour-mp-gerrard-accused-of-hypocrisy-over-post-offices/
Local Lib Dems celebrate government u-turn over post office card accounts http://walthamforestlibdems.mycouncillor.org.uk/2008/11/18/local-lib-dems-celebrate-government-u-turn-over-post-office-card-accounts/
Lib Dems ask council to pledge support to resident proposals for Orford Road reopening http://walthamforestlibdems.mycouncillor.org.uk/2009/05/06/lib-dems-want-council-support-for-post-office-plan/
Lib Dem success as Council agrees to help axed post offices http://walthamforestlibdems.mycouncillor.org.uk/2009/05/11/lib-dem-success-as-council-agrees-to-help-axed-post-offices/